The concept of a sewing circle, a group of people, most often women, gathering together to sew as a group goes back centuries into the colonial period of this country. Mennonite women's sewing circles began in the late nineteenth century growing out of their desire to support mission work.  Native American women had sewing guilds that " promoted autonomy through control of the means of production in the tribe. Only selected women were taught the sewing crafts and religious symbols, thus ensuring tribal and economic status for the woman and her family" (Schmidt, 2011; p. 5). Sewing circles still exist today, some within local chapters of the American Sewing Guild, some established through houses of worship while others have been birthed at local sewing centers such as the Caregivers Sewing Group which was established in Wyoming, Michigan.
For over ten years, every Friday these elderly women gathered at the Gall Sewing and Vac Center in Wyoming Michigan to sew hundreds of clothes each year and donate them to DA Blodgett-St.John's for children in foster care. The sewing center, kind enough to donate the space for the women, has since moved to another location in Grand Rapids. Some members of the group remain from its inception while others have recently joined. Members come and go, but the group remains and the donated fabric never disappears in spite of all their hard work. 
The Caregivers first appeared in a documentary released by Thought Provoking Films in 2017 entitled What is Philanthropy? that is available through Indiana University Press. Alaimo, an Associate Professor in the School of Public, Nonprofit and Health Administration at Grand Valley State University, was so interested in their story he decided to produce a short 25 minute documentary about them called Sew What? "I remember when we shot the footage of the ladies for my first documentary. My crew and I thoroughly enjoyed their company, and we had a lot of laughs. They left such an impression on me I decided that their story needed to be told. It's a story about their use of their special skills, their friendship and their compassion." 
Sew What? was produced and directed by Alaimo and features original music by Jason Mraz and Peter Kaukonen. It made its Grand Rapids premiere at the Koning Micro Cinema inside Wealthy Theatre to a sold out crowd on September 19, 2019. In 2020, the film was an official selection of the VOB Film Festival in Carmel, New York; the Knoxville Film Festival in Knoxville, Tennessee; the Gallup Film festival in Gallup, New Mexico; the Canadian & International Short Film Festival; and the Los Angeles Short Film Festival. A special virtual screening of the film was held on November 10, 2020 to 25 members of the Grand Rapids chapter of the American Sewing Guild. Sew What? was also recently broadcast on WGVU three times in late 2020 and early 2021, WKTV in Wyoming and GRTV in Grand Rapids in 2021. 
References
Schmidt, K.D. (2011).  Moneneheo and Naheverien Cheyenne and Mennonite Sewing Circles: convergences and conflicts, 1890-1970. Great Plains Quarterly, 31(1), (WINTER 2011), pp. 3-22.
Salvatore Alaimo, Ph.D. – Executive Producer
Professor Alaimo teaches the nonprofit management courses in the School of Public, Nonprofit and Health Administration at Grand Valley State University. He earned his Ph.D. in Philanthropic studies from Indiana University and his M.S. in Urban Studies / Nonprofit Management from Georgia State University. Salvatore has worked in nonprofit organizations for nine years and consulted for nonprofits for eight years. Some of his publications include the book chapters Contracting out in the
Handbook of Research on Nonprofit Economics and Management
, Nonprofits and Evaluation: Managing Expectations from the Leader's Perspective in The
Jossey-Bass Reader on Nonprofit and Public Leadershi
p, and Quality Improvement in
Volunteer Administration: Professional Practice
. He has also published journal articles in
New Directions for Evaluation
,
Grant Professionals Association Journal
, 
Journal of Nonprofit Education and Leadership
,
International Journal of Community Well-being
, and several entries in
The International Encyclopedia of Civil Society
.
Interviews with the Producer
James Schaub – Editor
James Schaub is a Communications System Technician and Adjunct Professor who teaches film and video editing and effects at Grand Valley State University. He brings 16 years experience in the field of film and video production as a producer, editor, writer, camera operator and technical adviser to this project, and has produced corporate, documentary, non-profit, and educational films. James recently completed production of a documentary called "Up From the Bottoms: The Search for the American Dream", a story about African American migration to Muskegon in the 1940's and beyond, featuring Emmy award winning actress and humanitarian Cicely Tyson as narrator. He has worked on three documentary films that have aired on PBS and also has a video in the permanent collection of the Metropolitan Museum of Art in New York City.
Julie Way - Videographer
Julie is the Production Coordinator for ND Studios at the University of Notre Dame. She is also a freelance video producer. Julie was the lead video editor for a daily 30 minute nationally-syndicated business news TV show called Business First AM in Chicago. She served as Program Manager at GRTV, in Grand Rapids, Michigan from 2015-2017. Julie earned her B.S. in Television and Media Production at Ferris State University.
Kyle Way - Videographer
Kyle is the Education Technology Coordinator at University of Notre Dame, in the Mendoza College of Business. He is also a freelance video producer. He and spouse Julie co-owned Way Creative, LLC, a Media Production company located in Grand Rapids, MI. Kyle earned his B.S. in Television and Media Production at Ferris State University.
Joe McCargar - Sound
Joe is a founding staff member at River City Studios, Ltd. in Grand Rapids where he has been the audio engineer for dozens of commercially released records and has been the sound consultant or Supervising Sound Editor on numerous films.  He also is a Senior Affiliate Faculty Member in the Department of Visual and Media Arts at Grand Valley State University where he taught Audio Production I, II and III, as well as a course he developed in support of the Film and Video Major, Sound Design for Film and Video. He has also taught Non-Verbal Communications for the School of Communications. He retired at GVSU in May, 2020.
Film Festival Official Selections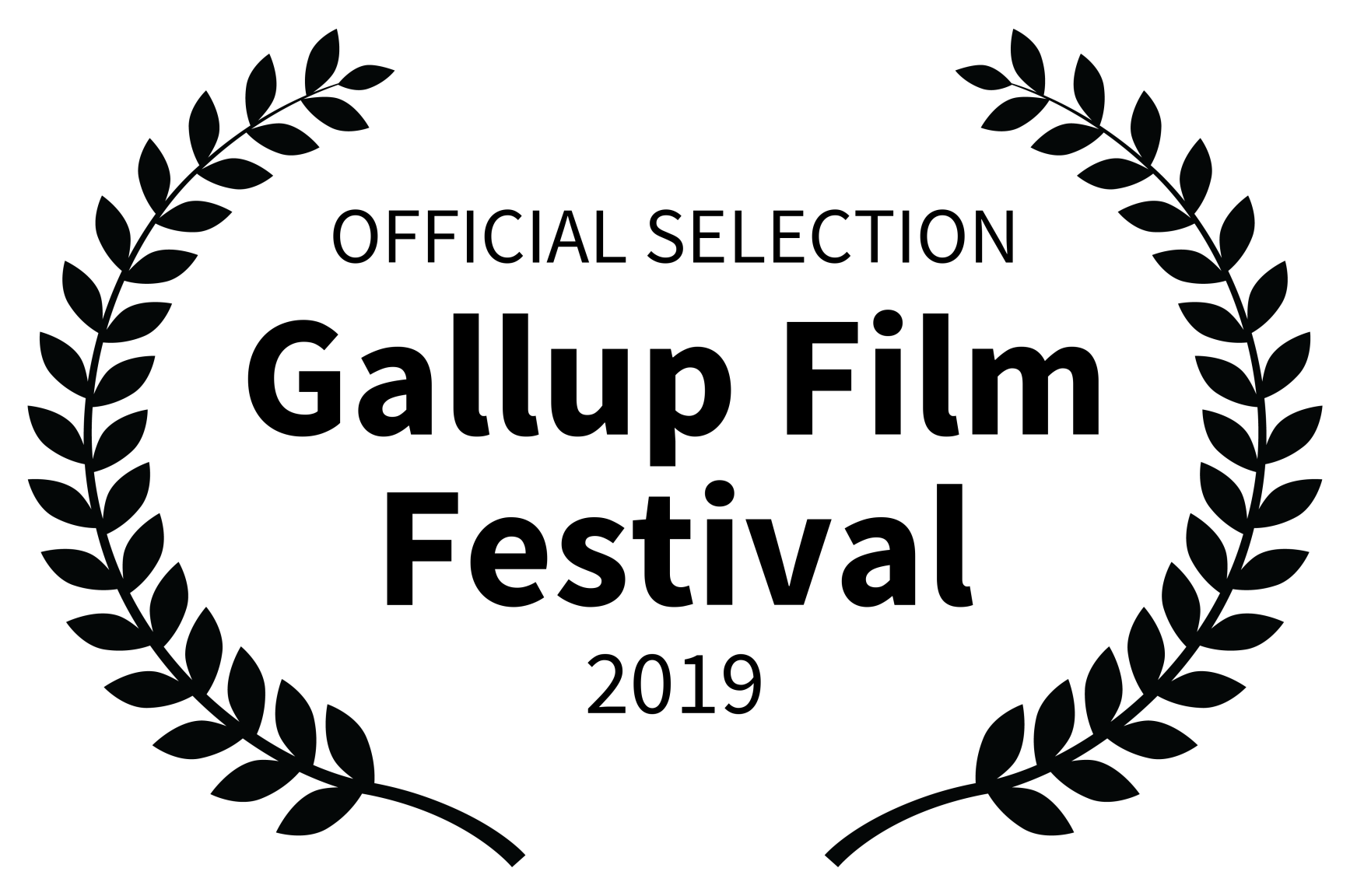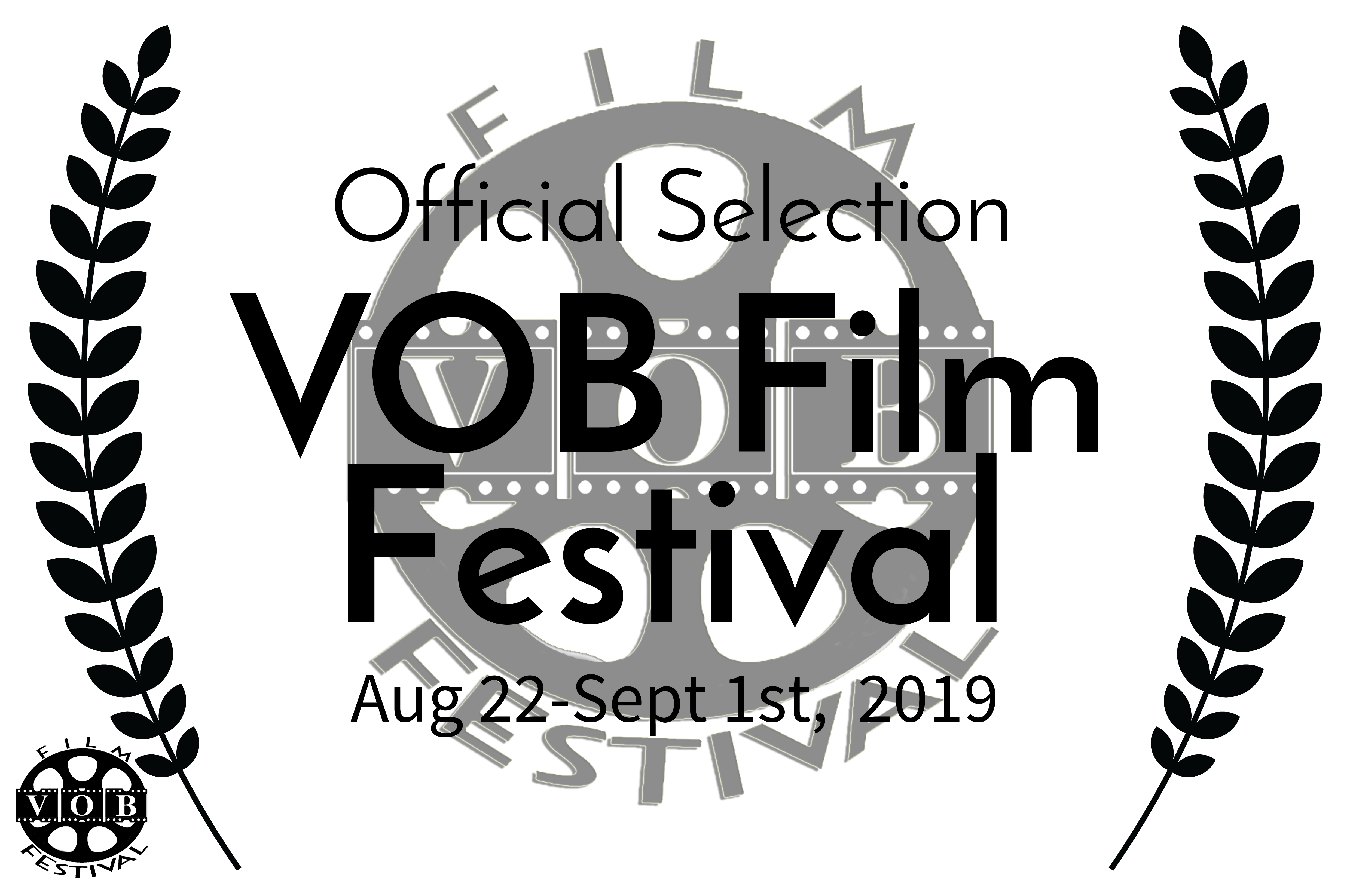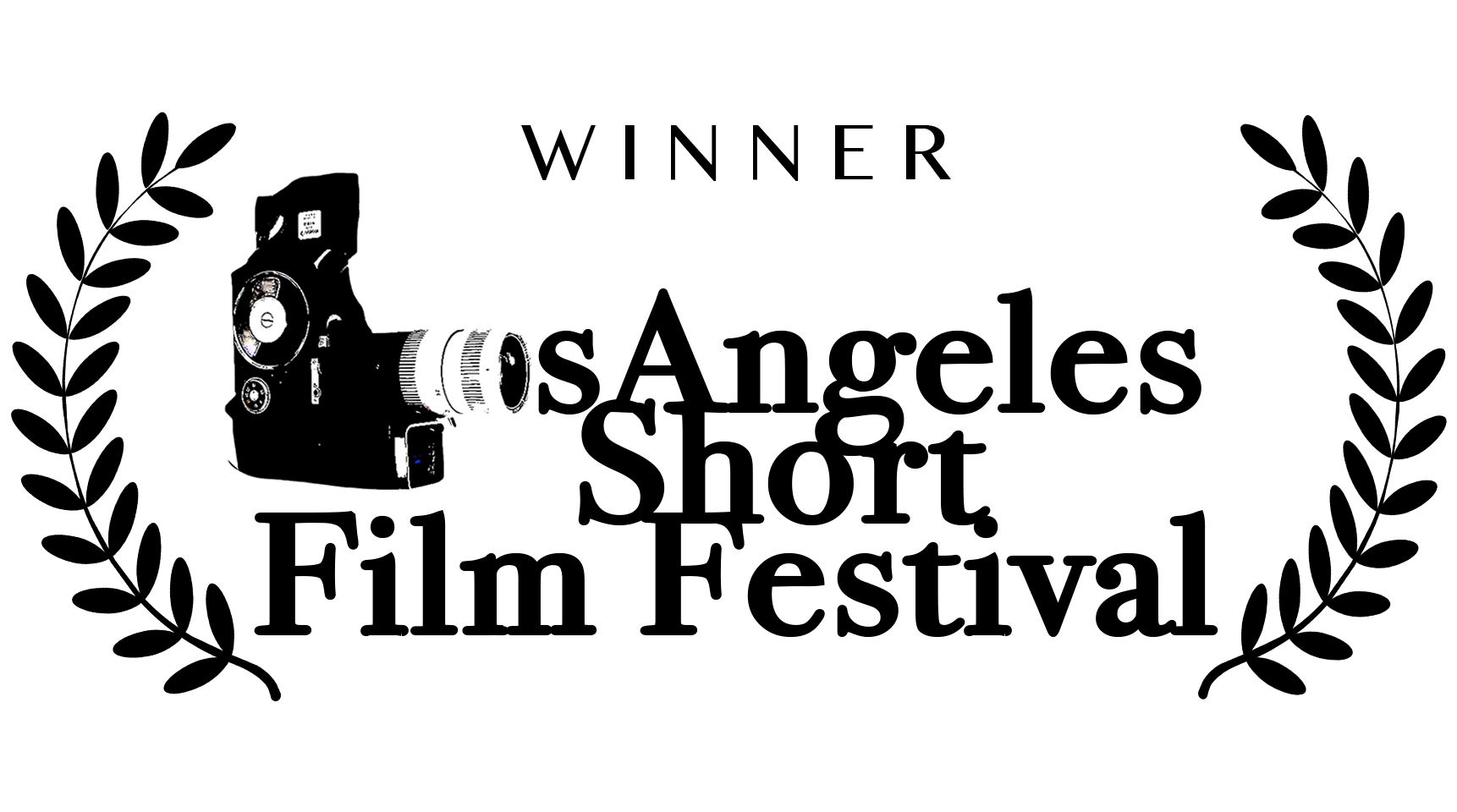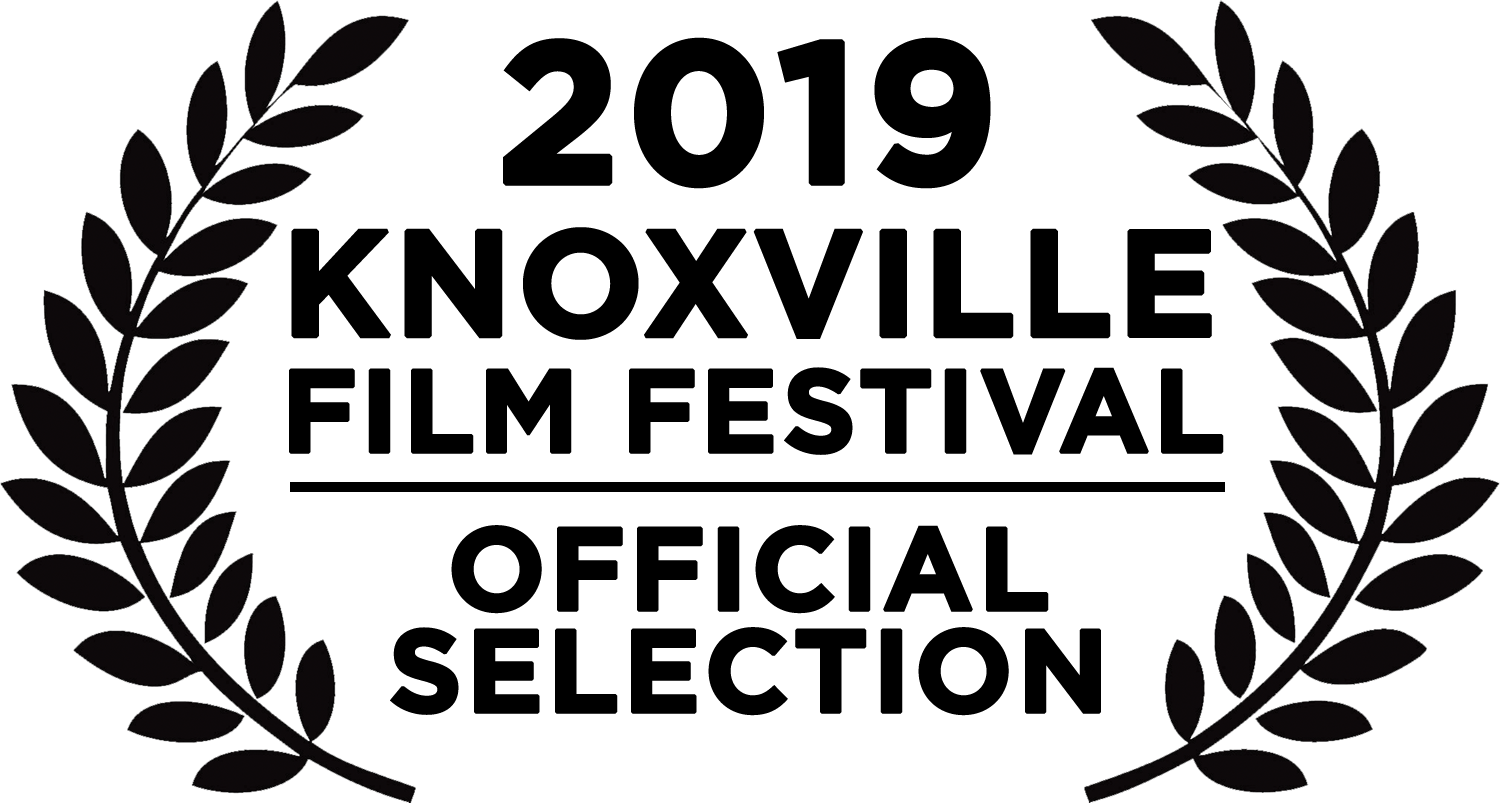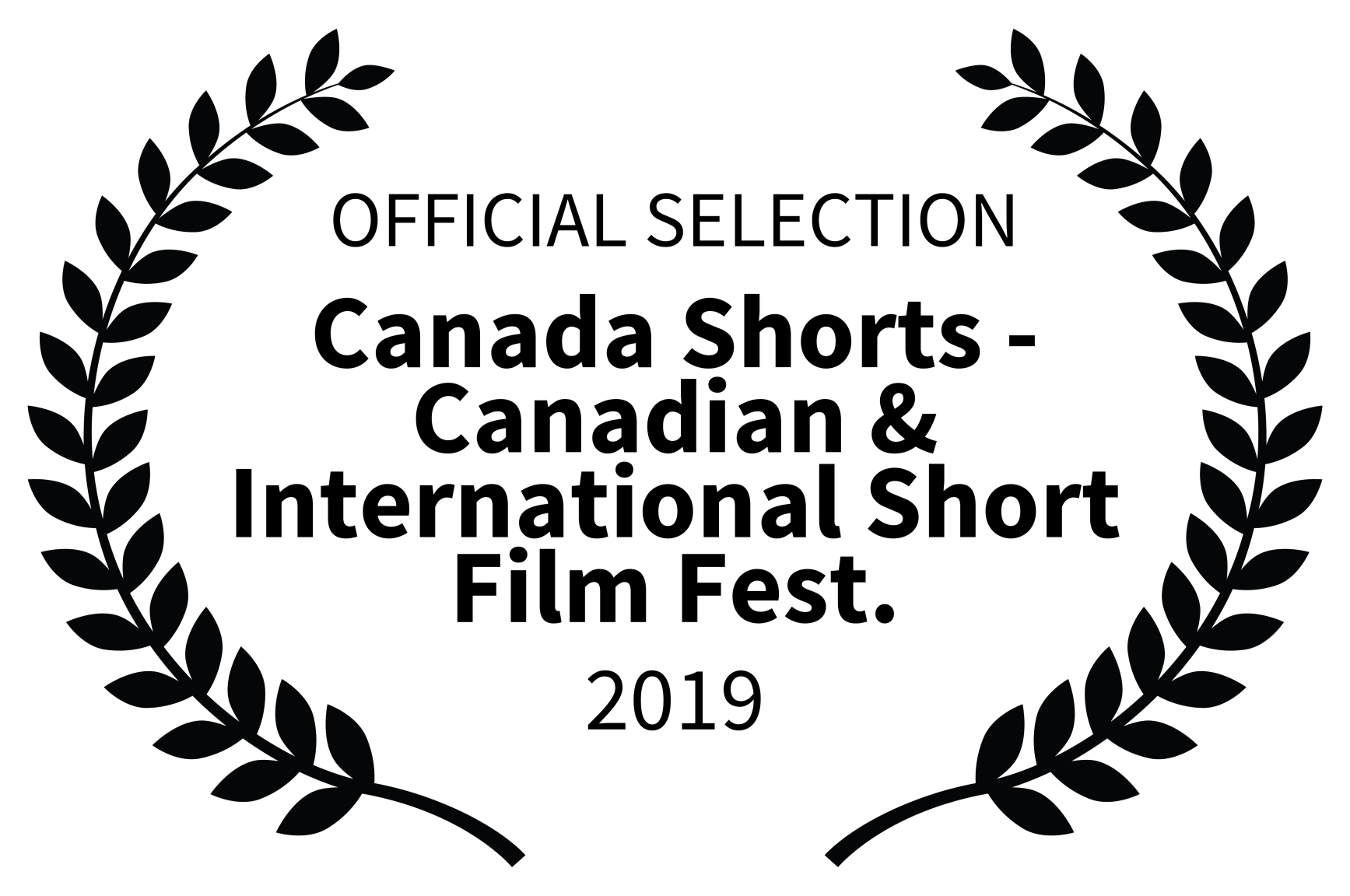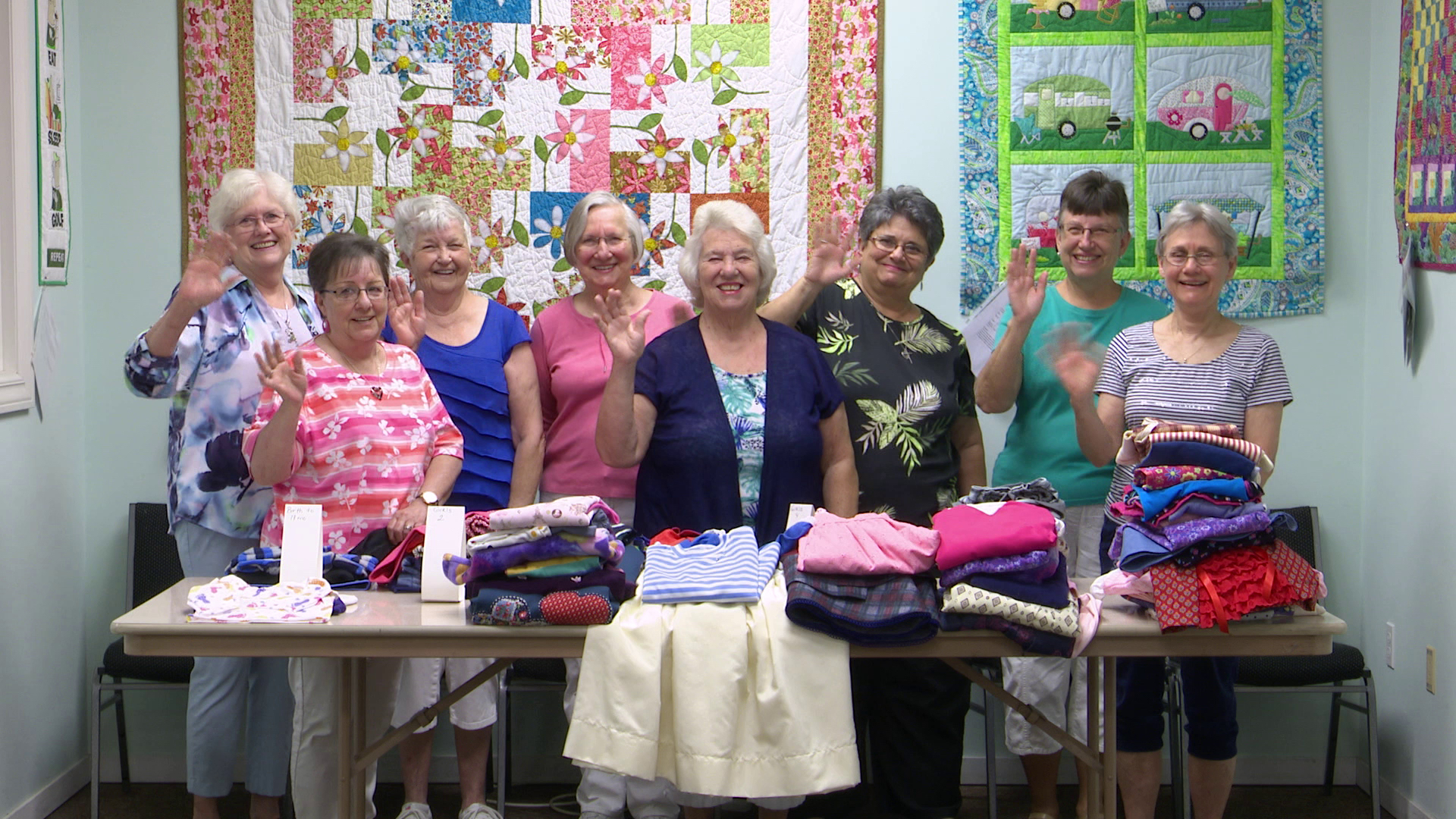 Caregivers Sewing Group (left to right) – Denise, Sue, Edie, Marcia, Cindy, GeGe, Bonnie, Trilby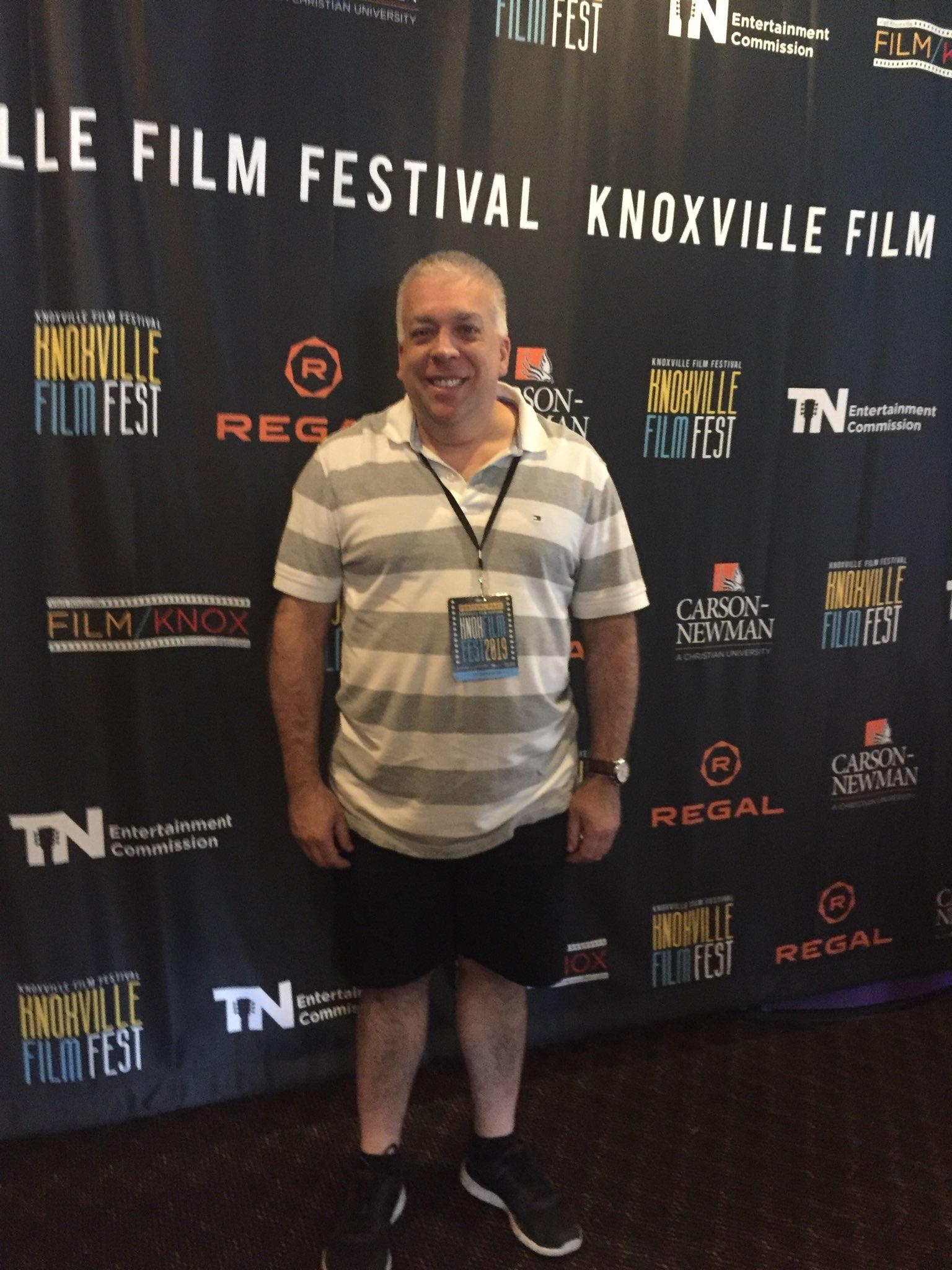 Past Screenings
Producer Alaimo at Knoxville Film Festival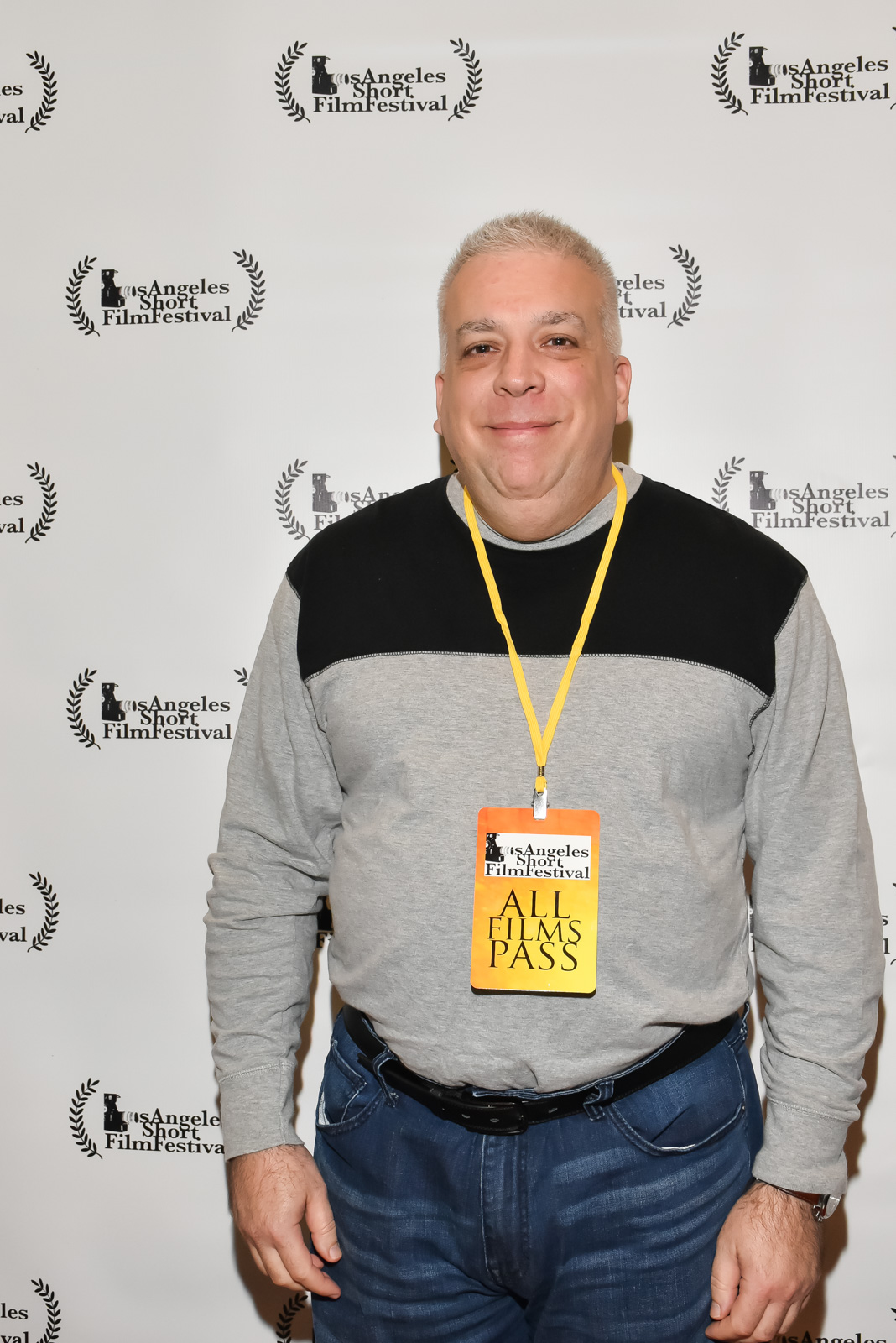 Past Screenings
 Producer Alaimo at Los Angeles Short Film Festival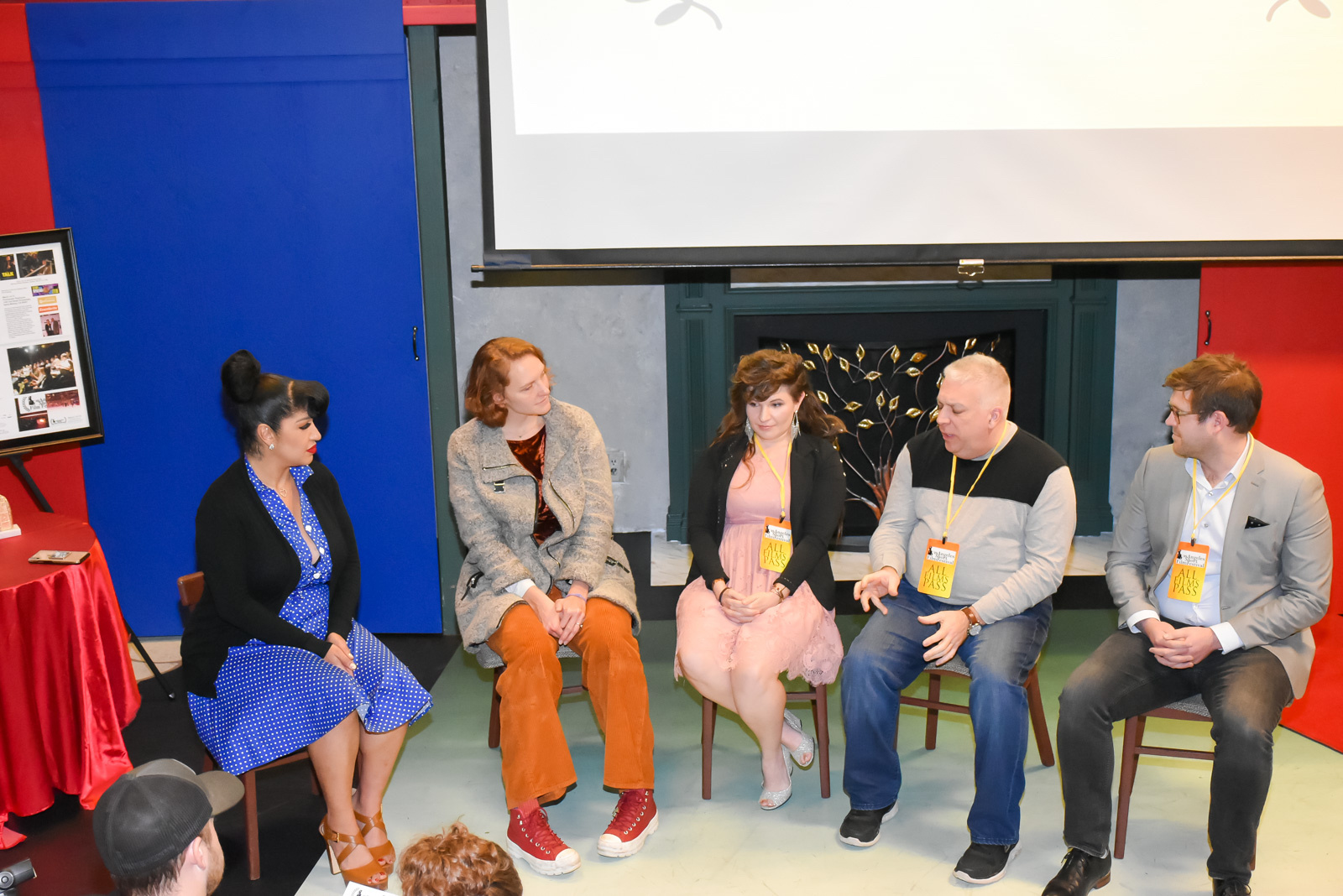 Past Screenings
Producer Alaimo in LASFF film maker panel session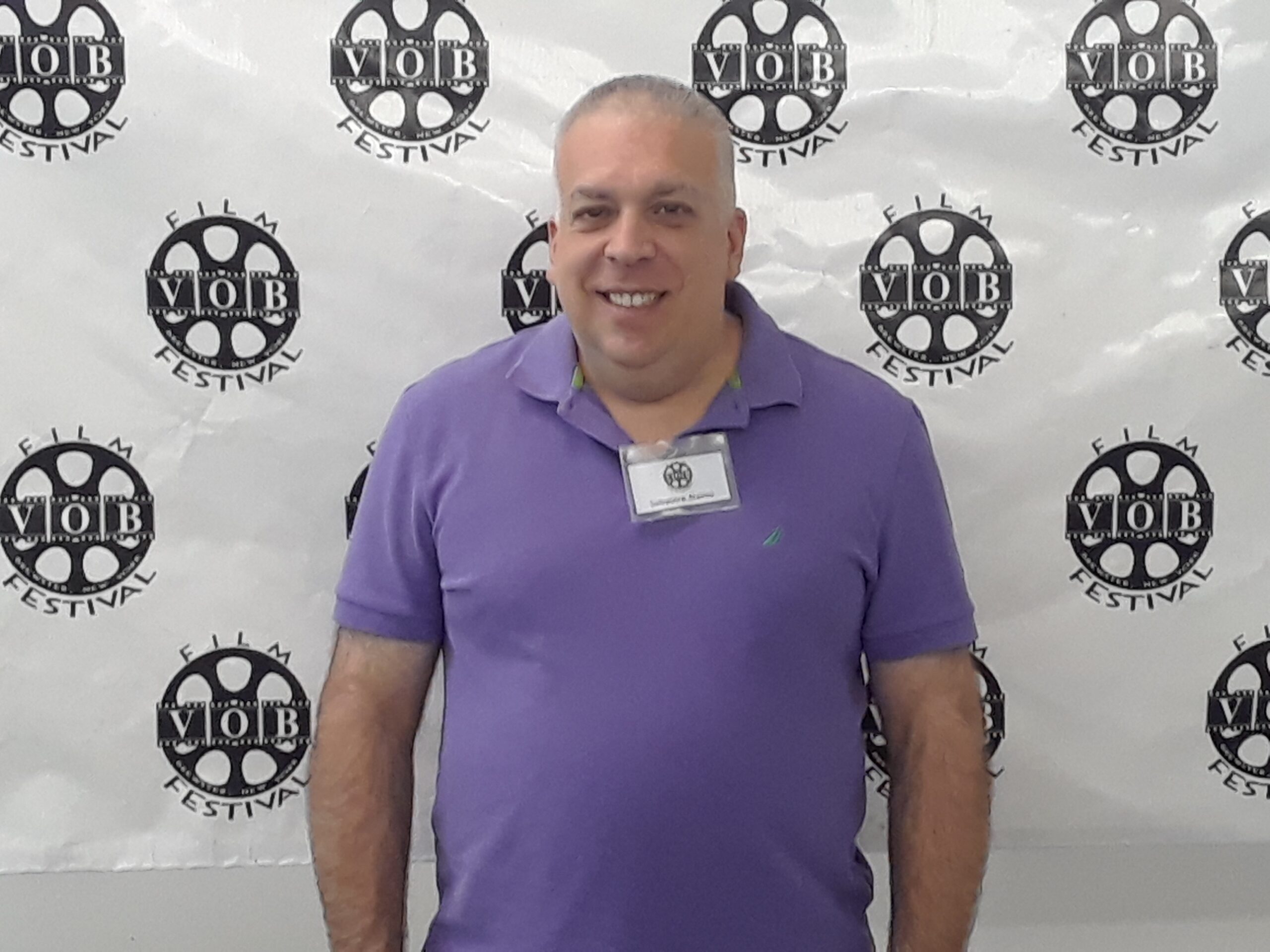 Past Screenings
Producer Alaimo at VOB Film Festival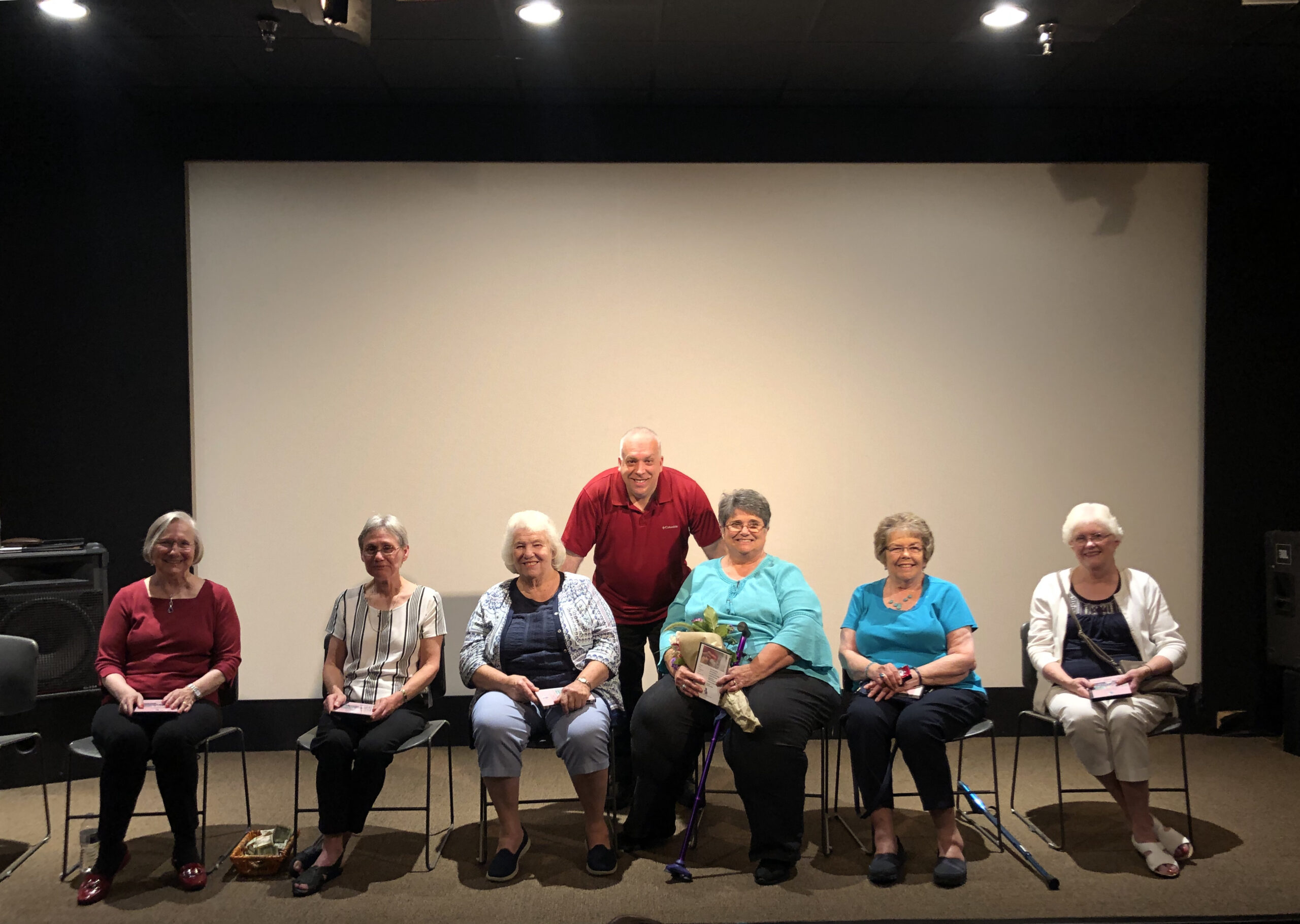 Past Screenings
Producer Alaimo and Caregivers Sewing Group at Grand Rapids Premiere – Wealthy Theatre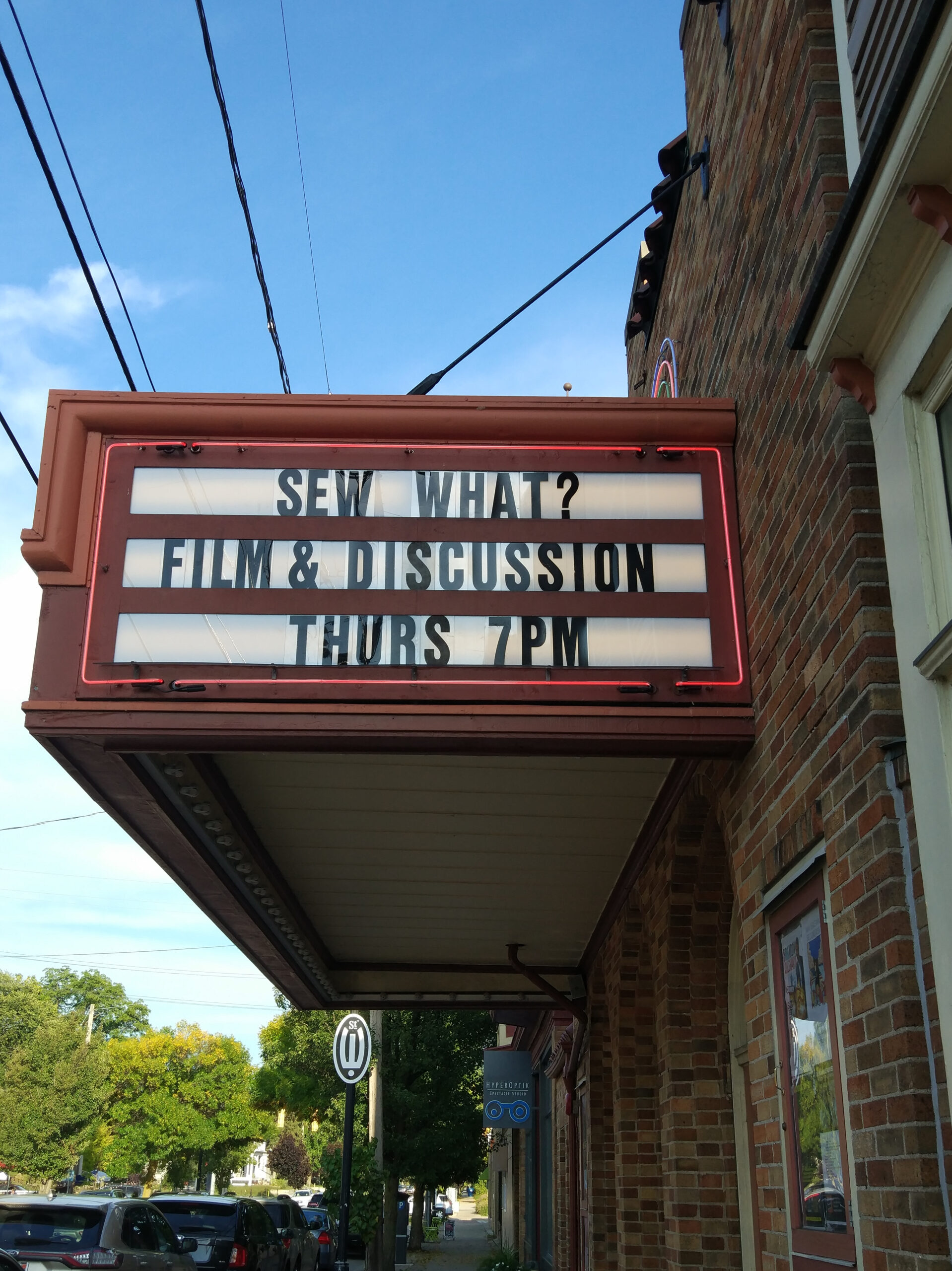 Past Screenings
Grand Rapids Premiere – Wealthy Theatre